Company History
Experience and Leadership makes the difference.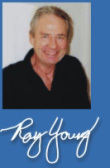 I have been building panelized garages in this area since 1973. From then to the present day, garages that have been built under my leadership number in the several thousands. I will bet there is a garage and perhaps more than one that I was involved in constructing, within a mile of your home...and probably as close as a street or two. I challenge any garage builder to show me that they have more experience or have built more garages. The accumulated experience of myself and the people at AMERICAN Garage Builders, which includes my sons, adds up to well over 100 years. We have the experience, the knowledge and we choose only Quality Materials. Additionally, we have the know how of Quality Control Construction. Under my supervision, the precision precutting of the components and panelization of your new garage in our modern framing mill, as well as the experienced expediting of the construction in the field, assures you that your garage and the concrete work meets or exceeds the Building Codes.
An American garage will enhance your property with its good looks and increase your property value. Our mill component personnel and field construction crews take an "ownership interest" in every garage they build. With slogans like "Build it like you're gonna own it" you know they care.
At American we take your Garage personal! Experience and Leadership makes the difference.
American Garage Builders Family Operated
American Garage Builders is not the largest garage builder. And it shows in the high level of customer service, attention to detail, open lines of communication and the personal involvement of a father and son team.
Our conversation:
Ray Young:
"I've been building garages in this area since 1973, before that I was a concrete contractor. I did residential garages, slabs, driveways, patios. Then in 1984 my young son Tony, started working with me after school, on weekends and he's been with me ever since."
You are not known as a job number with American, you will be known by your name. Your vision, and your input gets first priority and you get the personal service and respect that you deserve when dealing with a builder to enhance your property.
Tony Young:
"And that's what we take pride on, is building a garage for the home owner and not for us. We want to build their garage, not our garage. "
From the moment we meet with you to discuss your project all the way through completion, you can rest assure that you are investing in a quality garage from American Garage Builders.
Tony Young:
"I think the advantage of the quality controlled construction is we're able to panelize and put the building together inside our huge framing mill. The other advantage of quality controlled panelized construction is the fact that when we bring the garage out to the homeowner's job site, the garage is two thirds of the way done. So what we have is less men on the job site. We can take the money we save there and then pass that savings along to the homeowner and build a high quality garage at a reduced price."
The investment you're making in your property will make your life a little better and increase your property's value. A courteous, knowledgeable representative will bring prices, plans and samples to your home any time during the day, evenings or weekends. Together, you will design a custom built garage that will fit your needs. American will custom build any size or styled garage, resulting in a completed project that will exceed your expectations. From the moment we set the timeline for completion of your new garage, our experienced crews are ready to work for you. We will obtain all necessary permits, zoning, building and raising in addition to carefully taking down and removing your old garage as well as any existing old concrete. When it comes to concrete, our people know the importance of site preparation, concrete consistency and the proper mix for exterior concrete surfaces that are exposed to Midwest weather conditions and road salts. At American Garage Builders, there are expeditors and managers that have 25 years' experience with monolithic garage slabs and raised curbs. The raised curb is important in three ways:
It acts as a beam to help the foundation carry the weight of the walls around the perimeter of the slab
It allows the reinforced concrete floor of your garage to slope towards the overhead door
Your building sits on the level curb
Pressure treated lumber is used for the bottom plank where the wood meets the concrete. Anchor bolts secure the framework to the foundation. The garage floor is reinforced around the perimeter and throughout the entire garage floor, using material that will meet or exceed the building code, including fiber mesh, wire mesh and/or steel rods.
Back in our framing mill, the garage you helped design is computer analyzed. Our indoor truss and framing mills allows us to make components for your garage in a controlled environment, again, to ensure quality control. This quality controlled construction is carried throughout the entire process. Also, our volume purchases of quality materials allow us to build a superior product at a reduced cost. At American, the walls for your garage are constructed on a huge steel framing jack that locates the studs sixteen inches on center between the treated bottom plate and double top plates. It also hydraulically squares the framework. Automatic nailers secure the studs to the top and bottom plates with high-tech precision.
Next, the sheeting is applied. A fastening bridge passes over the wall panel and drives home steel sinker coated fasteners three inches apart around the perimeters of each four foot by eight foot structural sheeting board and six inches apart on the intermediate studs. There are several critical measurements that need to be made when framing a wall. Window and door openings require experience as well as proper header and shoulder stud placement. There are people at American that have thirty years and more experience with garage wall panels.
American garage builders does not buy ready-made trusses from outside sources. Our skilled craftsmen build your truss by hand, using the accuracy and convenience of a modern day truss press. All of your trusses are engineered and stamped by a state certified engineer and custom made especially for your garage in our truss mill. American also builds storage and attic trusses for extra storage space or a loft roof. With American Garage Builders, you can choose from a variety of brand name sidings, including maintenance-free vinyl, vertical T 1-11, log, cedar, and cement board. Our modern truck fleet brings all of your materials to the job site. We'll arrive at your home in the morning, where we'll begin the unloading and construction of your new garage. This efficiency directly reflects our knowledge of the production process and helps reduce your cost and increase the value of investment. Your walls will precisely be fastened together and fastened to the garage slab.
Next, roofing sheets and fifteen pound felt shingle underlayment, along with the color of shingles you chose during the design phase is added to the garage. Your new garage is completed by installing a raised panel, insulated steel garage door and matching steel surface door.
Before we leave the job site, we'll inspect all of our work to once again ensure quality control. By the end of the day, you'll be pulling into the safety and comfort of your new garage.
When you purchase a garage through American Garage Builders, you receive the following guarantees for as long as you own your garage:
Vinyl siding as long as you own the garage
Overhead door as long as you own the garage
Trusses guaranteed not to sag for as long as you own the garage
Overhead garage door and window headers guaranteed not to sag for as long as you own the garage
A written guarantee you can read and understand
Wilma Noot-Paul (Satisfied Customer)
"When we did a garage to come down and a better one to go up, there's been a lack of the garage. I called American Garage Builders and out they come"
Todd Brown (Satisfied Customer)
"Friends and family think the garage is awesome. Our neighbors up the road had a garage put up with American Garage, after looking at ours."
Wilma Noot-Paul
"I really like seeing how much it beautified the property."
Paul Howe (Satisfied Customer)
"My friends who have seen my garage have all been amazed, especially at the quickness of how quick they put it together"
Todd
"Yeah, I mean they were here one day and they were out the next. That's how fast it was."
Paul
"They told me originally it would probably take a day and a half and it took less than a day. I was impressed."
Wilma
"Like I say, they always responded to my phone calls, answered my questions, saved me the trips to city hall to get the permits and stuff like that because time is important to me too and they just took it upon themselves to handle their line of the business."
Todd
"I am very satisfied with the product and the people that I've worked with and the cost. It's all right there."
To us, building your garage is much more than a job; it's our mission. We know that you are investing in a product that you will be coming home to day after day for years to come. Your garage is the most important project we have and satisfaction is our only priority.
Start building equity and value in your home with your new garage from American Garage Builders. Garages built with pride.
Ray
"Folks, I'd like to thank you for allowing us to come into your home today by way of this video. I'd also like to thank you in advance for buying a garage from American Garage Builders"
Tony
"When your garage is completed, I'm sure you'll be happy with not only the price, but also the materials and the garage itself. And remember one thing, we have a guarantee for as long as you own the garage. "
Ray
[Ray pats Tony on shoulder] "That's my boy."